The trip started with a long flight to Shanghai and after about 14 hours travel you're getting close. But it was just the beginning of the travel day as we met our interpreter and we're driven from the airport to the main train station, which was about an hour and a half away by car.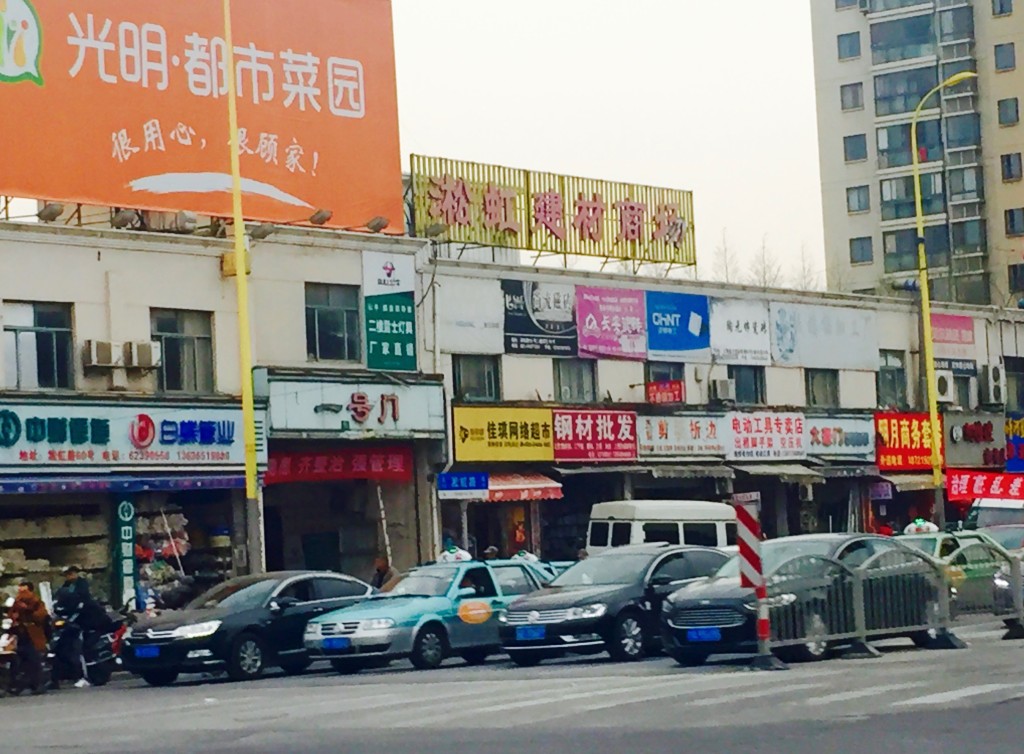 We didn't really see much of the nice parts of Shanghai, just going around the outskirts of the motorway but it is very different, and obviously very highly populated. Even in the apartment blocks where people are living on the 35th floor, they still hang the clothes outside to dry, and it's a real contrast between the old and the new. For example, in the smaller cities they still use bamboo to create scafolding for their buildings (even 10-15 story ones) and here in the city you can see that they use steel poles the same size as bamboo but still lace them together in the exact same way: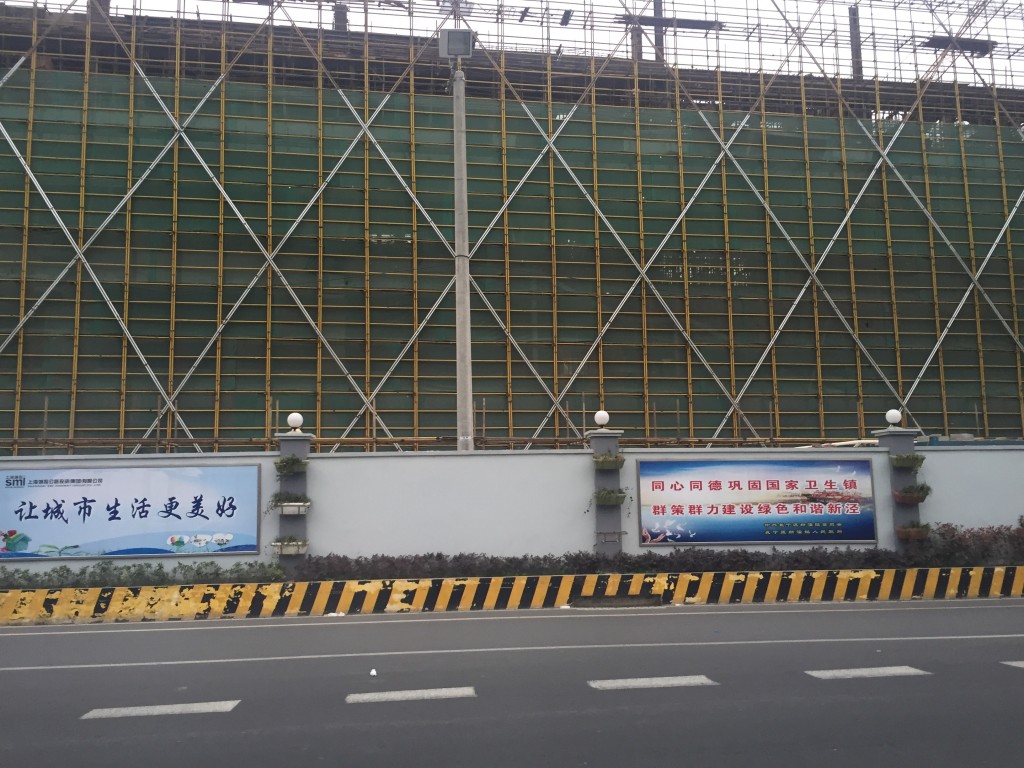 After we got to the train station we managed to take another high-speed train to the city of Langxi where we were met by yet another driver and finish the day with another hour and a half drive to our first hotel. All in all I believe it was about a 26 hour day first day.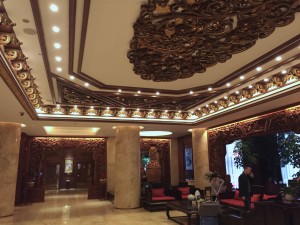 ---
Next morning woke up and drove a couple of hours through the countryside to our first manufacturer. After meeting with them all day popped in another car and drove to the airport in Hangzou. From there it was another bumpy two hour flight to South China to the city of Shenzhen. The new Shenzhen airport opened in 2015 and is a spectacular piece of design. One more car ride for another hour and we were finally in our hotel in Donguan where we would be staying for the next four or five nights.
From here we spent the next few days at various factories meeting with the owners, going over our products and usually didn't get back until very late, but on a couple of occasions got back before nine we would venture out into the city.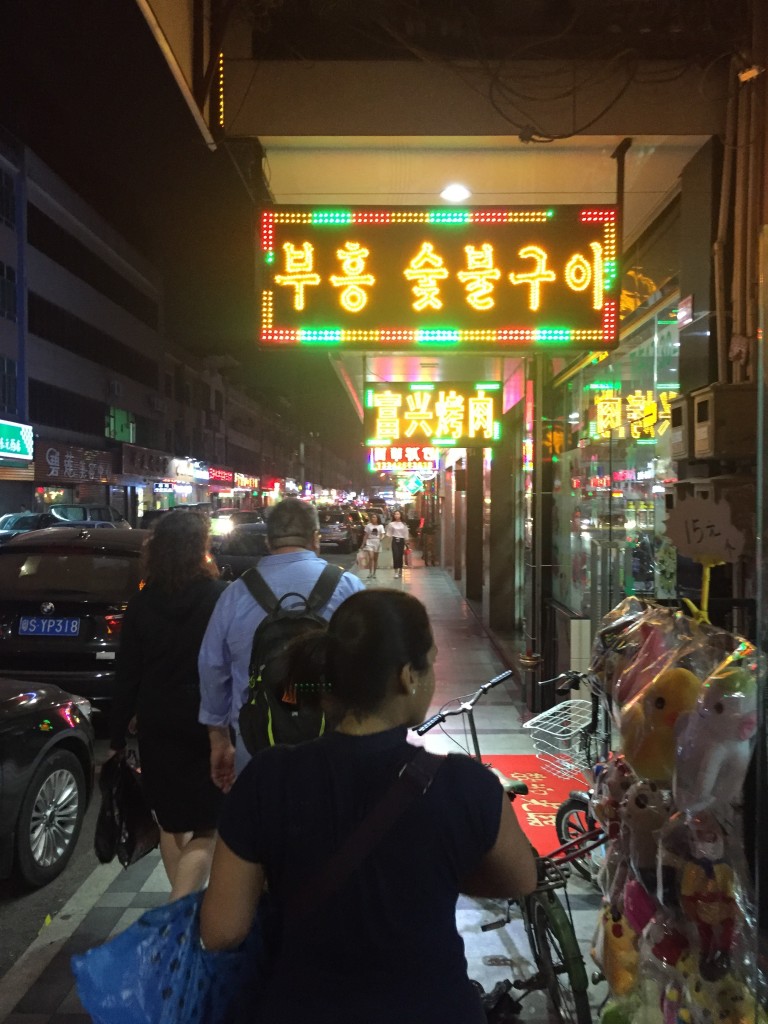 After last tour we had half a day free so Eric our contact took us by train to the city of Shenzhen to a mall where there are five stories of vendors all of reproduction goods and love a good haggle 🙂
After that it was back onto the train for a ride to Hong Kong for the final few days of the trip. You notice right away when you pass from China into Hong Kong – everything still reflects the 150 years of British rule. In fact Hong Kong is pretty much London with an Asian flavour 🙂 people drive on the other side of the road, it looks like they actually obey traffic rules, everyone speaks English and signage is in English as well so it's incredibly easy to get around the city to get things done.
From here there were two days of sightseeing including the harbour and the famous mountain peak tram. The weather held, it was 27° and humid, which made for a very pleasant sightseeing.
Check out this installation in the lobby of a hotel we went through: a robot moving in response to music – could have watched this for hours!
---
After all of our touring and eating, including lunch at a Michelin starred dim sum restaurant called Tim Ho dim sum, we finally left to the hotel and headed to the airport, another hour and a half drive away past the spectacular Hong Kong harbour, seeing all of the shipping activity for one of the largest ports the world.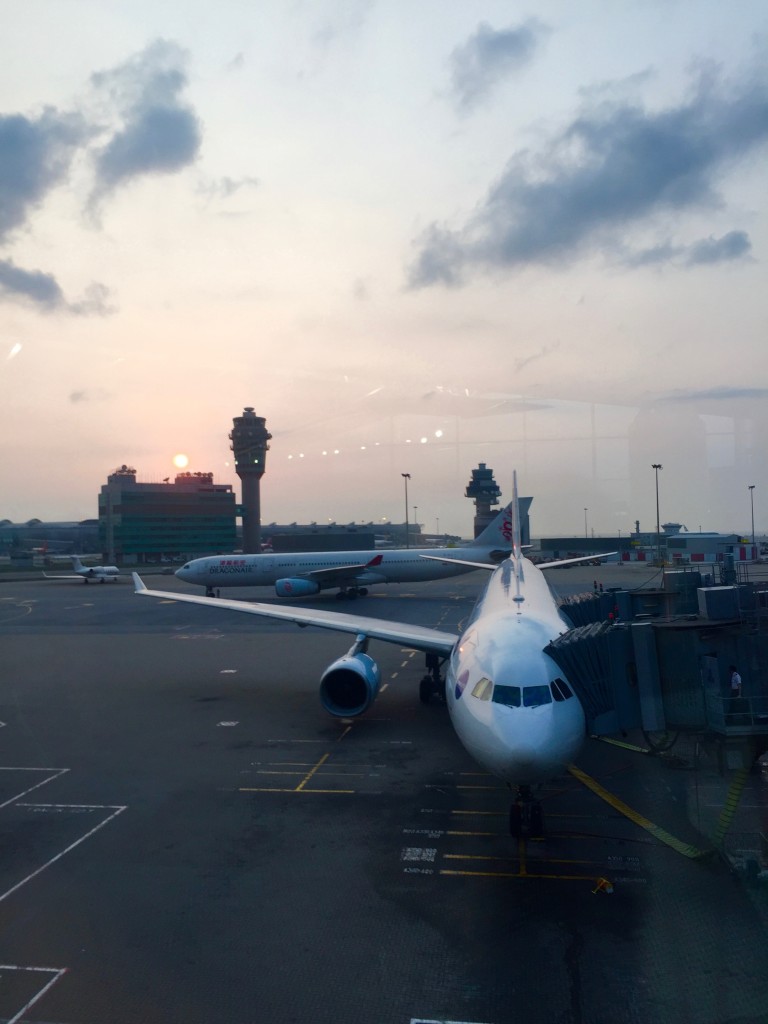 Flying home from Hong Kong was a couple hours shorter than getting to Shanghai, and we were back in our own beds by 10:30 the same day we left. Exhausting but absolutely fascinating, I can't wait to get back to Hong Kong!